Fruit & Nut Trees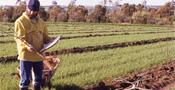 Few things in this life give as much satisfaction as picking a beautiful, juicy piece of fruit from your own orchard and there are few places on the planet which offer better growing conditions for fruit ...
more »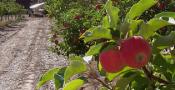 Home gardeners and commercial fruit and vegetable growers have seen disastrous damage done to their crops by heat-waves over recent years. Even plantings with excellent irrigation systems have been unable to withstand the intense solar radiation.
On days when the temperature rises above 40 degrees C, the temperature of fruit...
more »
Carob, Ceratonia siliqua is also called Saint-John's-bread or locust bean.
It grows to about 15 m (50 ft) in height and has dark, evergreen, pinnate leaves. The small, red flowers have no petals. The fruit is a brown, leathery pod about 10 to 30 cm (4...
more »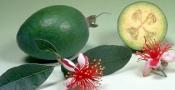 Also known as Pineapple Guava, Guavasteen. Botanical name - Feijoa sellowiana. In more recent times it has been renamed Acca sellowiana.
It is native to extreme southern Brazil, northern Argentina, western Paraguay and Uruguay where it is common in the mountains.
Feijoas prefer cool winters and moderate...
more »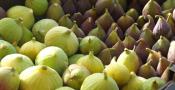 Known as 'The tree of life' by the ancient Egyptians and much enjoyed by Cleopatra and Ulysses, the fig is a wonderful and delicious species.
There are several fact sheets on figs (Ficus carica) available from ...
more »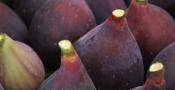 Tony Stevens undertook a project in Association with the SA Rare Fruit Society which seeks to establish a register of varieties true to name and with good descriptions as they grow in Australia. He has a large number of un-named varieties as...
more »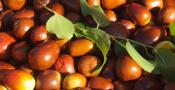 Jujube (Ziziphus jujuba) is one of the species which will handle salt and the vagaries of weather in southern Australia... better than olives. Known also as Chinese Date and Tsao, it is related to Indian Jujube (Ziziphus mauritiana) and is placed in the Rhamnaceae family.
The...
more »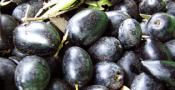 Organic growing is when your system emulates nature in its interconnectedness. It tends not to rely on massive amounts of  'plant protection' or highly manufactured fertilizers and it has minimal impact on the surrounding environment. Spinoffs of organic growing are that you can be sure...
more »